At Burlesque Circus is everybody a V.I.P. So dress accordingly...!
There is no binding dresscode, you can come as you are, but we advise to dress up -
everything is possible for example:
burlesque, pinup, rock n roll, dandy, glamour, cabaret, 20s, 30s, 40s, 50s, 60s, chique, drag, circus, freak, clown,
everything from your nightmares to your fairytales...
Dress up and win the Best Dressed Contest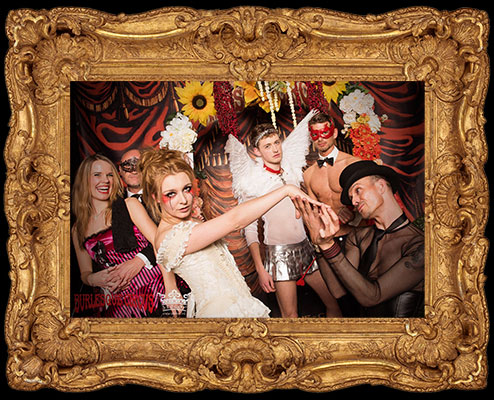 visit the past photobooth galleries for an impression:
Deadly Famous edition:
- 21st January2023 -
Birds of Paradises edition:
- 19th February2022 -
Beastilicious Halloween edition
- 26th October 2019 -
Monsters in Pyjamas Halloween edition
- 27th October 2018 -
Creatures of the Night Halloween edition
by Luc de Dooij + Mickael Björn:
- 28th October 2017 -
Masquerade edition:
- 27th May 2017 -
Kings & Queens edition:
- 25th February 2017 -
Santa & his Girls edition
- 17th December 2016 -
Outer Space edition
- 1st October 2016 -
Welcome to Womderland edition
- 21st May 2016 -
Old Hollywood Glam edition
- 13th February 2016 -
Los Muertos Halloween edition
- 31st October 2015 -
Dutch edition
- 4th July 2015 -
Exotic Sensations edition
- 18th April 2015 -
Wicked Wedding edition
- 31st January 2015 -
Freaks & Geeks edition
- 24th October 2014 -
International Burlesque Circus on facebook
International Burlesque Circus on Instagram
International Burlesque Circus on twitter