The International Burlesque Circus is:
A genuine style burlesque party with a circus twist and high quality burlesque and circus entertainment, retro meets modern music, oldschool barbers, candygirls, charity tombola, absinthbar, Burlesque Circus photobooth, burlesque market, fortuneteller and much more.
Different themes, taking you back to the real oldschool performance of the Bump n Grind and sideshows from the 50s, crazy stuff as well as modern classy burlesqueshows...
Treat yourself to a night of circus and teasing fun.
Benefits of the old and the new century!
At Burlesque Circus is everybody a V.I.P. So dress accordingly...!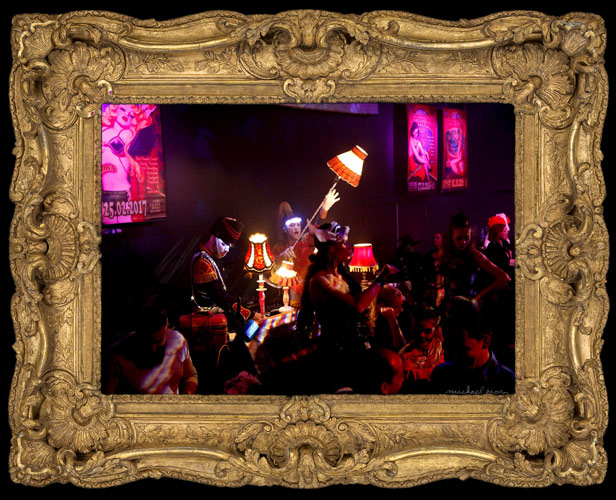 PLEASE NOTE:
We do have our own photographers, if you are interested in taking photos, too, please send us an email with a link to your portfolio - and we will let you know, if there is a photographer spot available.
Please don't take private photos with mobile phones etc of the show!
You are only allowed to take photographs of the show with a press pass you will get from us!
---------------------------------------------------------------------------------------------------------------------
Always in our hearts and never forgotten
- the founder of the International Burlesque Circus -
HERR DOKTER ( † 21.October 2014)

International Burlesque Circus on facebook
International Burlesque Circus on Instagram
International Burlesque Circus on twitter